It's been another busy month over on our Community Forum! From member's top tips for first-time sitters to pets and all their weird and wonderful sleeping positions, there have been so many interesting discussions to get involved in this July.
Here's a recap of what's been going on over on the forum this month...
Have you joined our forum yet?
Our Community Forum is the perfect place for those sharing a love of pets and travel to come together. Join for free today and come and join the conversation!
Topic of the month
This month's 'topic of the month' is a real success story, and the perfect read for any budding pet sitter! When Andrew joined TrustedHousesitters and began applying for sits, sadly, he saw little success. But, after asking for advice on the forum, his fellow members were quick to jump in with lots of helpful tips and suggestions. And the result? Well, thanks to the help of the community, Andrew walked away with not just one sit confirmed… but two! 
Category of the month 
From Wales to New South Wales, you certainly are a global bunch! This month, we loved seeing all your 'hello's' from around the world on our Introduce Yourself category. Whether you're an owner or a sitter, a new or experienced member, our Introduce Yourself category is the perfect place to get started when you first visit the forum. Just take a look to see some of the wonderful conversations and introductions being made!
Forum user of the month
While we value all of our forum members' insights, this month we wanted to highlight user, Kelownagurl. Despite only joining in April of this year, she has been participating across a number of topics and categories this month, providing her own interesting take and insightful comments.
"When we're not pet sitting we are at home in beautiful Kelowna, BC, Canada where we raise, socialize, and train puppies as future service dogs for the Pacific Assistance Dogs Society. We can't wait for the pandemic to be under control and we have the chance to get on a plane and head off on another adventure!"
Quote of the month
JackieX shared this photo of the pet she was sitting for in our Sitters category, which caused a bit of an amusing mix-up between user Myhnabird and Community Manager, Angela Laws!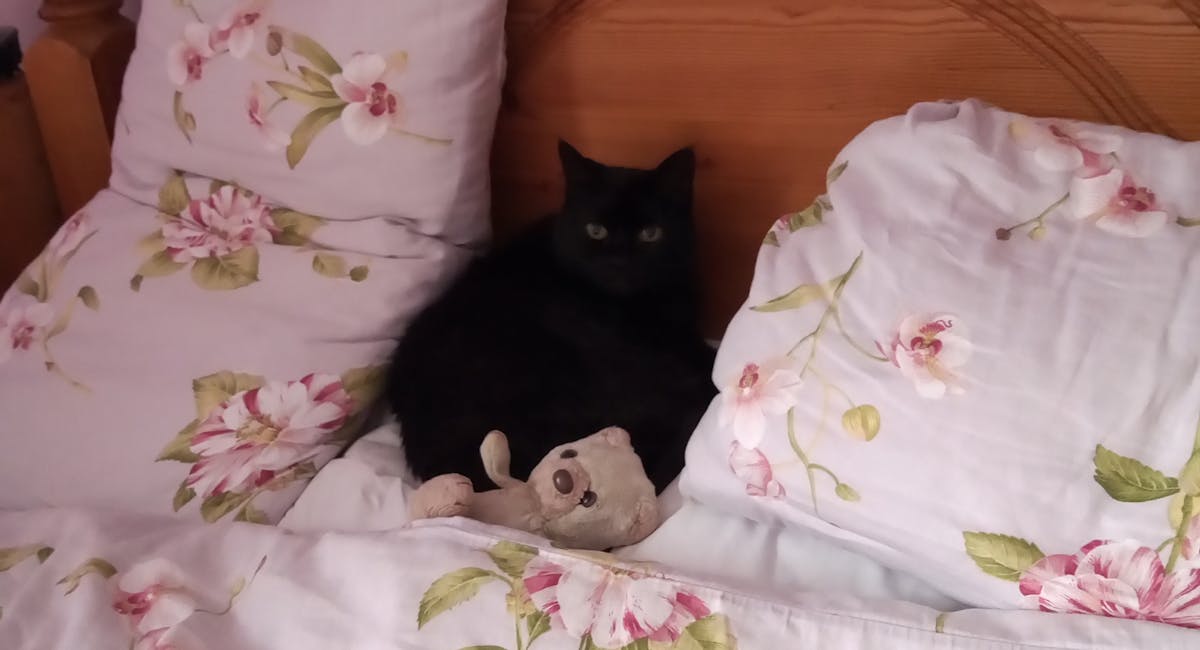 JackieX:  We are with Sooty who we have been sitting for 7 years. She's been sleeping on my husband's pillow
Myhnabird: Talk about an extended sit… 🤣
Angela-CommunityManager: Love this @JackieX, 7 years you are practically family!
JackieX: Oops @Myhnabird and @Angela-CommunityManager not all of 7 years, but we are almost family, it's true. It's like coming home. We get the delightful Sooty and we are within half an hour of where we used to live, so we've got loads of friends and family to catch up with too.
Photo of the month
This month, our members have shared so many adorable (and hilarious!) pet moments, which made choosing just one 'photo of the month' particularly tricky! Ultimately, it was this shot shared by member ElsieDownie in the topic, What's the weirdest sleeping position you've captured a pet in? that took the top spot!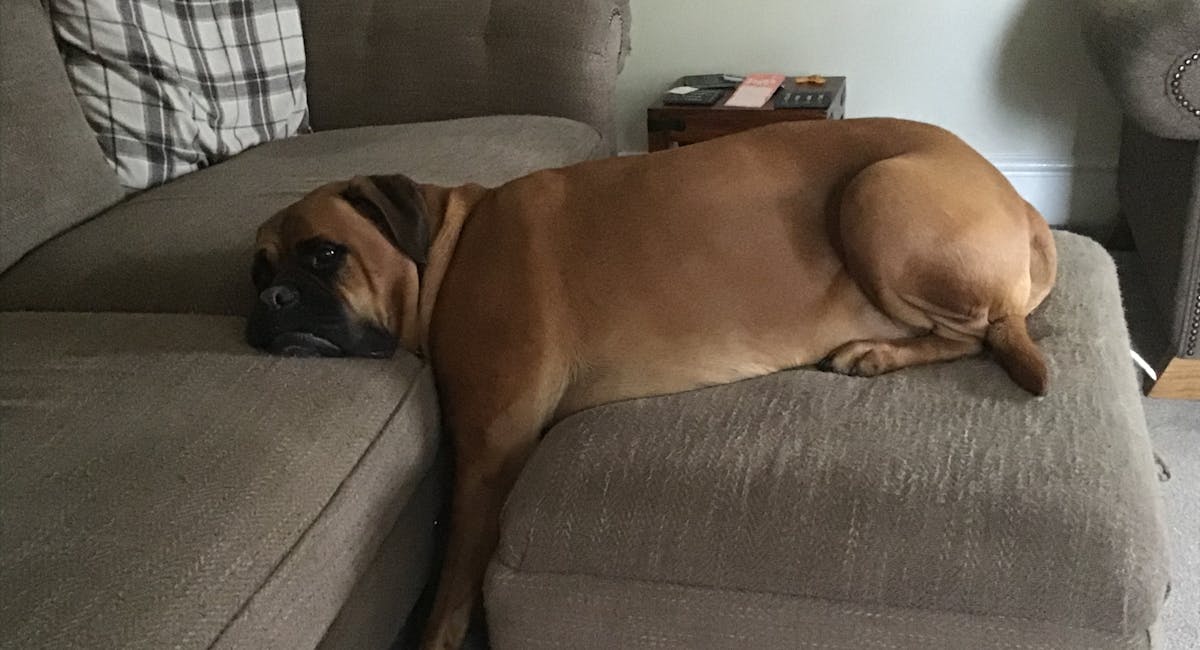 "He wasn't allowed on the couch, so this was his solution."
Now that's what we call thinking outside the box!

What else have the community been discussing this month?
So, ready to come and join the conversation? 
And remember, you can visit the forum at any time while browsing the TrustedHousesitters site simply by clicking your name in the top-right hand corner and selecting 'Community Forum' from the drop-down menu.